Los Angeles is known the world over for having a health-conscious and active population. If you're an avid squash player about to move to the city, or you're a native who's just getting into the sport, then you may feel a little spoiled for choice with all the different places you can play!
Top 8 Squash Courts in Los Angeles
In today's post, we'll list of 8 of the best squash courts in LA proper and Orange County. Whether you're looking for the uniformity of a national fitness chain or a close-knit, independent club, we're sure you'll find a place to play that suits you!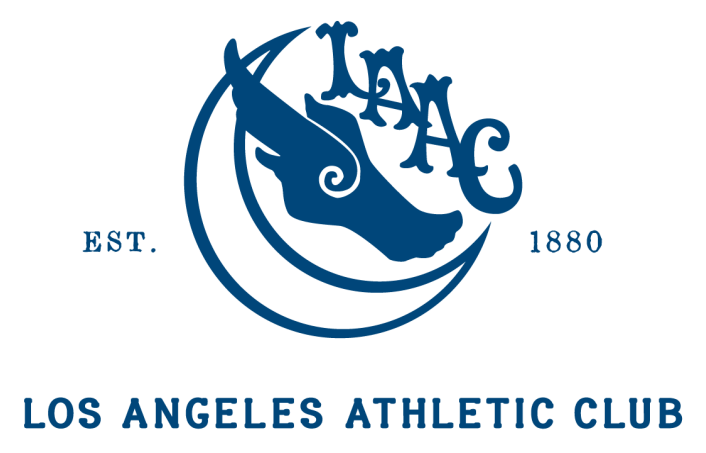 The Los Angeles Athletic Club boasts the largest number of squash players in California, and is also one of the oldest active squash facilities in LA, having been established in 1880. It has four singles courts which are available to members through their online self-reservation system, an active calendar of squash ladders, tournaments, and round robins, as well as a Saturday juniors program. They also have an in-house squash professional who is available for private lessons, starting at $82 per session.
Outside of their squash facilities, the club has a gym, sauna, swimming pool, and spaces for a number of competitive sports including basketball, handball, and volleyball.
Membership starts at $132 per month, and includes access to all squash and other sports/fitness facilities.
Based just across the street from the Arroyo Seco 3-par Golf course in south Pasadena, the Arroyo Seco Racquet Club is best known for its nine lighted tennis courts, but also maintains four international squash courts and an active community of local players.
It's serviced by in-house professional Bob Hanscom, who works closely with gifted junior players preparing them for an adult career, and offers private lessons to adults looking to hone their game.
Aside from their excellent squash facilities, the Racquet Club has 9 tennis courts and 2 pickleball courts, a gym, and ball machine rental. Membership starts at $50 per month with a $150 initiation fee, and non-members are able to rent squash courts at $25.00 per hour on a walk-in basis.
Jonathan Club – 545 S Figueroa St, Los Angeles, CA 90071
This is one of the longest-established and most prestigious places where you can play squash in LA, and in California in general!
Established in 1895, Jonathan Club has been providing the elite of Los Angeles with sports and social spaces for over a century. Aside from their squash courts, it also has great facilities and a rich calendar of basketball, aquatics, paddle tennis, and volleyball. The club also has a restaurant with a selection of gourmet menus, including many delicacies made with locally-sourced ingredients. Members can also take advantage of a well-equipped business center and the club's luxurious accommodation.
As one of America's most esteemed social clubs, Jonathan Club is very exclusive, and aside from the high fees, those hoping to become members will often need to know a current member. However, if you're able to meet its high bar for entry, there are very few squash venues in the country that can compete!
The popular 24 Hour Fitness chain got its start in California, so it's only fitting that this center has a great selection of athletic facilities and equipment to use. It maintains 3 squash courts and one 1 racquetball court, and being home to some of the few squash courts in southern California, it attracts a great community of local, active players.
Aside from the squash facilities, members can enjoy access to a wide selection of cardio equipment, free weights and machines, as well as a basketball court, group cycling fitness classes, and personal training both in-person and over video calls.
Platinum membership, the cheapest option that gives you access to the squash courts, starts at $44.99 per month.
If you're too far away from Glendale, there's another 24 Hour Fitness facility on the other side of central LA, near the Stanbridge University campus and easily accessible from the San Diego Freeway.
Like the Glendale fitness center, it has 3 squash courts and a racquetball court, and its close proximity to the center of Irvine has made it the go-to venue for a lot of the area's keenest squash players.
If you're looking for other sports and fitness facilities, you can also take advantage of its basketball court, large gym, and a varied selection of both group fitness classes and private personal training (in-person or virtual).
There's no variance in membership pricing for 24 Hour Fitness facilities in California, and those looking to use the squash courts will need to subscribe to a Platinum membership at $44.99 per month.

A small, family-owned club near the center of Burbank, this squash court is perfect for anyone who finds themselves on North Glenoaks Boulevard often.
It features a regulation-sized court with adjustable air conditioning, and runs a members-only round robin from 4PM to 6PM every weekday. The facility is also equipped with a small but well-equipped gym, sauna, men's and women's locker rooms, and on-site showers which are available to members 24 hours a day.
Membership costs $60 a month, giving you unlimited access to all the club's amenities. Non-members can try the club out with a $20 day pass.
Located just a few blocks over from gold's gym in the heart of downtown LA, the Ketchum Downtown YMCA is a community and family-oriented facility with a wide range of sports and athletics facilities, including squash and racquetball courts.
With the YMCA's emphasis on openness and inclusivity, they don't have an in-house professional for lessons, and aside from a members' squash ladder, keep a relatively sparse calendar of squash events. Having said that, it still attracts a community of active players, and its convenient, central location and affordable prices will make it a great choice for many people's needs, especially rookie players who may feel a little intimidated by more competitive clubs.
Aside from the squash and racquetball courts, the Ketchum Downtown YMCA has a swimming pool, gym, indoor track, aerobics studio, and sauna. Individual memberships start at $55 per month.
Located near John Wayne Airport in Irvine, OC, this club, like any equinox branch, is fairly exclusive, but the convenient location and high standard of the amenities makes it well worth the cost!
With several international squash courts, its own Equinox OC Squash Club, and a serious, competitive community, this is a great place for experienced squash players who are looking for regular competition and a challenging standard of play.
Aside from its squash courts, the facility gives members access to a yoga studio, outdoor pool, basketball courts, showers, lockers, a spa, and a rich suite of regular group exercise classes, one-on-one personal training, and other fitness events.
Membership is $245 per month, and requires a 12-month minimum commitment.
Set in the center of Aliso Viejo's business district, Renaissance Clubsport is immensely popular with both local commuters and people traveling into LA on business.
Their international-size squash courts are open to club members throughout the day, and their squash pro, Jessica Halal, offers one-to-one lessons for players of all ages and skill levels starting at $100 per hour-long session, with discounts for larger blocks of lessons.
Though there aren't any regular squash programs managed by the club itself, this fitness center's proximity to Orange County's business center has attracted an active community of players, making it a great place to meet fellow squash fanatics if you're new to the area.
Aside from the squash courts, Renaissance Clubsport has facilities for racquetball, basketball, pickleball, and volleyball, along with an olympic-size pool, gym, and a varied calendar of group fitness classes.
After-hours membership starts at $99 per month, with all-hours "resort" membership available from $199 per month.